HOW' S THE MARKET IN STEAMBOAT?
That is the million dollar question. While it is true that the Denver Metro area is experiencing a very hot seller's market, other areas around the country, such as some cities in the Pacific Northwest, report that the real estate market is showing some signs of cooling off.
So what is happening in Steamboat Springs and Routt County? The answer may not be as cut-and-dry as one would think.
In a rural market and more importantly, a resort market (of which Steamboat Springs and Routt County are both), the answer depends on many factors that cannot be considered or evaluated by looking at basic statistics or isolated sales data. One segment of the market may be very "hot"—a full blown seller's market—whereas other segments may be slow, stagnant, or possibly declining. So it is too simple a statement to say that Routt County's real estate market is "hot."
Generally speaking, Routt County is experiencing a very active market that is preferential to sellers in most categories. This is especially true in the single family home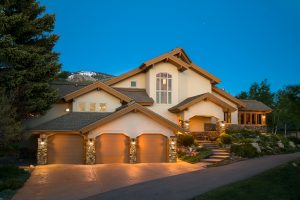 market, and for properties priced under $1M. The median sales price for single-family homes in Steamboat increased 12.1% in the first half of 2018 when compared to the same time period in 2017 – from $681,000 to $775,000. In fact, the median sales price for single family homes in every area around Routt County has increased when compared to 2017.
However, for homes priced over $1M, there are more listings and fewer sales – more supply than demand. So while we see values continuing to increase at a nominal rate with each sale that occurs, the absorption rate, or number of months that it will take for every property currently listed to be sold, is much higher for properties in the higher price ranges.
With property values increasing and accompanying inventory being depleted across most categories, there has been an increased interest in vacant land properties. In Steamboat Springs, the median sales price for vacant land went from $260,000 in January–June 2017, to $325,000 in 2018—an increase of 20%. We saw similar trends throughout most of Routt County, with the median sales price in the South Valley Area increasing from $325,000 to $397,000 (+18.1%), and in the Elk River and North Routt areas from $160,750 to $219,000 (+26.6%). Building costs are running approximately $350/sf to $500/sf, depending on quality, location and design.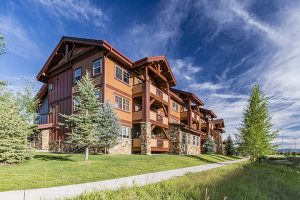 The condo and townhome markets have stayed relatively flat in Steamboat Springs, showing an increase in median sales price of 4.2% for condos, and 1.9% for townhomes. However, the average days on market for condos and townhomes has decreased substantially, down 38.5% for condos in the first half
of 2018 when compared to 2017.
Unlike more urban areas where there are many transactions and a property's value can be fairly easily determined by looking at recent sales in the neighborhood/subdivision, the types of properties within a certain subdivision or area in Routt County can vary widely. Property type, location and condition, as well as comparable properties, motivation of the seller to sell, and price point all influence value. With relatively few transactions in a given month, these variables and lack of sales can have a significant impact on the market value of the property.
The information presented in these micro market reports will better help tell the story of current real estate market conditions in Steamboat Springs and Routt County, but there is no general answer to the question: "How's the real estate market?" Accurate analysis requires the skill and knowledge of a professional who is well-versed in all of the intricacies and nuances that exist in a rural and resort market like ours.
CLICK HERE TO DOWNLOAD REPORT
[pdf-embedder url="https://assets.thesparksite.com/uploads/sites/1542/2018/08/Mid-Year-2018-Market-report.pdf" title="Mid Year 2018 – Market report"]
CLICK HERE TO DOWNLOAD REPORT