Ready To Sell?
Are you ready to sell your home? Or just thinking about it? Either way, contact us and lets talk about it.
UNMATCHED EXPERIENCE & EXPERTISE
Do you want to sell your property at the highest price possible? Cam Boyd and The Boyd Team can make that happen!
Throughout the years, The Boyd Team has developed unique skills to combine marketing, networking, experience, expertise, and support across local, regional, national, and global channels. We offer the most extensive marketing exposure available from print advertising to global Sotheby's Realty exposure. Our goal is to reach as many potential buyers as possible to sell your property as quickly as possible and for the highest price possible.
Just some of the reasons to sell your house with The Boyd Team
BEST REFERRAL NETWORK AND MARKETING IN THE VALLEY
As one of Steamboat Springs's top real estate agents, Cam Boyd and The Boyd Team have been working on establishing a strong client and referral base for over 30 years. Our referral network continues to grow with global and local clientele looking to sell or purchase in Routt County.
We know our clients need to sell their property quickly, and some are unaware of where to begin the selling process. Luckily for them, our extremely skilled marketing and sales team has developed numerous strategies to market our listings, not only on Sotheby Realty's affiliate websites but our business site: www.SteamboatAgent.com. We use cutting edge technology such as 3D virtual tours and professional videos, which help the exposure of your property online for remote buyers. We are committed to providing unmatched customer satisfaction, as we value our reputation as a top agent team in Steamboat Springs.
WHO IS CAM BOYD AND THE BOYD TEAM?
Cam Boyd is a founder of Steamboat Sotheby's International Realty and has been an owner since 2000. With over 30 years of experience in all aspects of Steamboat real estate, he has worked with more buyers and sellers than any agent in the Steamboat Springs. His sales volume has ranked him as the highest producing agent, and in 2018, he sold over $80 million in real estate.
To help meet the needs of his clients, Cam hired a full-time team known as the Boyd Team. This team consists of:
•Bruce Carta, Licensed Broker Associate, along with Cam Boyd, will discuss all property selling details to ensure our clients know all aspects of the buying and selling process
•Shelly Wu, Transactions Manager, who has closed many deals with The Boyd Team and in her previous career as an Escrow Officer
•Josh Cook, Digital Advertising Specialist and a part of the marketing team, ensures your property gets the digital advertising and exposure it deserves
•Alexa Struass, Marketing Director, managing all marketing and exposure to The Boyd Team's properties
This specialized team of experts helps make the real estate buying or selling process go smoothly and effortlessly for the client. Whether it's negotiating an offer or getting instant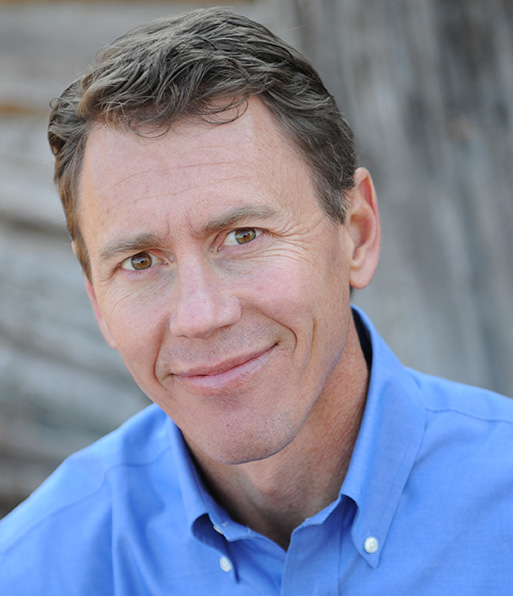 Cam is a co-owner of Steamboat Sotheby's International Realty, offering over 30 years of experience in all aspects of Steamboat Springs real estate. His accomplishments led him to hire a full-time Licensed Broker Associate, Bruce Carta; a Transactions Manager, Caroleah Patterson; a Digital Advertising Specialist, Josh Cook; and a Marketing Coordinator, Melissa Valrey. Working on a team ensures that each clients' needs are attended to whether it's showing property, advertising your property, or discussing paperwork and negotiations. In addition to giving you personalized attention, the Boyd Team will familiarize you with real estate trends in our market.
SOME THINGS YOU MIGHT LIKE TO KNOW ABOUT ABOUT CAM
• Owner/Broker of Steamboat Sotheby's International Realty – the top real estate company in Steamboat
• Has a full-time licensed assistant & broker associate to help with each transaction
• Has a full-time marketing coordinator and digital marketing specialist for property exposure
• Received the 2013 – 2017 Global Summit Award for Top 0.5% of Realtors® Sales Volume Nationwide
• Top Producer for Steamboat Sotheby's International Realty since the start in January 2014
• Voted Best of the Boat 2013 by the town of Steamboat Springs, CO
• Top Producer for Prudential Steamboat Realty for 18 years
• Member of Prudential's Leading Edge, Presidents Club and Chairman's Circle (top 1% of Prudential Agents in US)
• Prudential's Legend Award: awarded to agents placing in the top 1% for five consecutive years
• Career sales of over $650 million and over 1,00 transactions
PERSONAL INFORMATION
• Managing Broker Prudential Steamboat Realty, 2000 – 2013
• Treasurer, Steamboat Springs Board of Realtors, 1993 – 1997
• Director, Steamboat Springs Board of Realtors, 1992 – 1993
• Commissioner, Steamboat Springs Parks and Rec, 1994 – 2000
• Rotarian, 2000 – Present
• Coach, Steamboat Springs Youth Hockey Association
• Steamboat Springs Resident, 1985 – Present
• CO Real Estate License, 1986, CO Real Estate Brokers License, 1990
• Bachelor of Science, major in Minerals, Land Mgmt, UC, Boulder
CUSTOMER BASE
Over the past 30 years, I have established a strong network in the community. I continue to draw on this referral base for local buyers and vacationers looking to relocate or purchase a second home. We are on the front edge of technology and I market my listings on all affiliate websites including a personal website: www.steamboatagent.com. I value my reputation as one of the top Realtors in Steamboat Springs and am committed to total customer satisfaction.
Testimonials
---
"Cam took over a property that had been listed for nearly five years and sold it within months. He was responsive, proactive and a pleasure to work with. In my 40 years in business, I have not worked with a more professional real estate agent. I recommend him very, very highly."
"The Cam Boyd Team Is a Team of true professionals that understands the market. The Team has earn the respect of the Steamboat Community and has delivered a wonderful experience to us as a Seller as well as a Buyer."
"Cam is a very well connected and professional realtor. I used him to both purchase my home and then again to sell it. Would do the same again in a heartbeat."