South Valley
South Valley, the wide stretch of land first seen when descending Rabbit Ears Pass, is what many consider to be the deciding factor in moving to Steamboat. Breathtakingly stunning, the South Valley boasts green pastures and golf courses with elegant residential properties in low-density living.
This area encompasses Highway 131, and includes Catamount Lake and Golf Course, Haymaker Golf Course, and many high-end residential areas. Many properties sit on land conservation sites, which preserve large pieces of land for wildlife and aesthetic appeal. The ranches nearby are also under conservation easements, so the fields will remain undeveloped. Often, residents will wake up to see herds of elk outside their windows, or moose settling down in the pines behind their house.
This area offers iconic views of the Yampa Valley and the ski mountain. The sun setting or rising over the mountain on a winter day is seen best from South Valley. Many properties are also located along Catamount Lake, an expansive lake that is an exceptional area to fish, boat, and Nordic ski in the winter. If boating is not for you, there are small ranches or homes on the golf courses that provide an equal amount of recreational opportunities. South Valley is a breathtaking area that offers picturesque views of Steamboat Springs and boasts the highest-level of living.
Search Real Estate In The South Valley
South Valley Popular Searches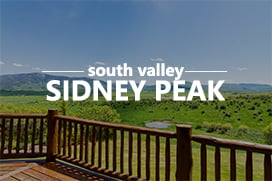 Trending South Valley Homes