30500 Game Trails Dr, Steamboat Springs, CO 80487
Embrace the views of the Rocky Mountains from this Montana Log Home spanning over 3,200 square feet on a very private, 35 acres. Located less than 4 miles from town, this charming home includes 4+ bedrooms, 3.5 baths with lots of extra spaces including a loft, work room, a 2-car garage and a carport.
You're sure to be impressed with this home where one can enjoy all the benefits of country
living while being just a few minutes from downtown Steamboat Springs, Colorado.
#spsFlyerContainer { font-family:'Abel',Calibri, Arial, sans-serif; font-size:16px; -webkit-border-radius:10px; -moz-border-radius:10px; border-radius:10px; overflow:hidden; position:relative; -webkit-box-sizing:border-box; -moz-box-sizing:border-box; -ms-box-sizing:border-box; -o-box-sizing:border-box; box-sizing:border-box; border:1px solid #CCC; -webkit-box-shadow:0 6px 5px -5px #000; -moz-box-shadow:0 6px 5px -5px #000; box-shadow:0 6px 5px -5px #000; margin-bottom:15px;}#spsFlyerContainer p,#spsFlyerContainer h2,#spsFlyerContainer h3,#spsFlyerContainer h4 { margin:0; padding:0;}#spsFlyerContainer > img { width:100%; height:464px;}#spsFlyerContainer #spsPrice { font-family:'Merriweather Sans',Calibri, Arial, sans-serif; color:#FFF; font-weight:800; position:absolute; display:table; text-align:center; top:15px; right:15px; height:175px; width:175px; -webkit-border-radius:50%; -moz-border-radius:50%; border-radius:50%; background-color:rgba(189,0,0,0.9); -webkit-box-shadow:2px 2px 5px 0 #333; -moz-box-shadow:2px 2px 5px 0 #333; box-shadow:2px 2px 5px 0 #333; -webkit-transform:rotate(15deg); -moz-transform:rotate(15deg); -o-transform:rotate(15deg); -ms-transform:rotate(15deg); transform:rotate(15deg);}#spsFlyerContainer #spsPrice p { display:table-cell; vertical-align:middle; font-size:26px; text-shadow:1px 1px 1px rgba(80,0,0,0.8); margin:0; padding:0; line-height: 26px;}#spsFlyerContainer #spsViewImages { font-family:'Merriweather Sans',Calibri, Arial, sans-serif; overflow:hidden; position:absolute; top:0; left:0; -webkit-border-radius:10px 0 0 0; -moz-border-radius:10px 0 0; border-radius:10px 0 0 0; width:175px; height:464px; text-align:center; color:#fff; background-color:rgba(0,0,0,0.7); -webkit-box-shadow:2px 0 5px -1px #111; -moz-box-shadow:2px 0 5px -1px #111; box-shadow:2px 0 5px -1px #111; -webkit-transition:all .25s ease-in-out; -moz-transition:all .25s ease-in-out; -o-transition:all .25s ease-in-out; transition:all .25s ease-in-out; font-size:14px}#spsFlyerContainer #spsViewImages a { margin:0; padding:0; display:block; color:#fff; text-decoration:underline; padding:5px 0}#spsFlyerContainer #spsViewImages p:first-of-type { margin-top:30px}#spsFlyerContainer #spsViewImages a:hover { color:rgba(189,0,0,0.9)}#spsFlyerContainer #spsContent { -webkit-box-sizing:border-box; -moz-box-sizing:border-box; -ms-box-sizing:border-box; -o-box-sizing:border-box; box-sizing:border-box; width:100%; background:#FFF; background:-webkit-gradient(linear,left bottom,left top,color-stop(0,#DDD),color-stop(1,#FFF)); background:-ms-linear-gradient(bottom,#DDD,#FFF); background:-moz-linear-gradient(center bottom,#DDD 0%,#FFF 100%); background:-o-linear-gradient(#FFF,#DDD); filter:e(%("progid:DXImageTransform.Microsoft.gradient(startColorstr='%d',endColorstr='%d',GradientType=0)",#FFF,#DDD))}#spsFlyerContainer #spsContent #spsInfo,#spsFlyerContainer #spsContent #spsPeople { float:left; width:50%; padding:10px; -webkit-box-sizing:border-box; -moz-box-sizing:border-box; -ms-box-sizing:border-box; -o-box-sizing:border-box; box-sizing:border-box;}#spsFlyerContainer #spsContent h2,#spsFlyerContainer #spsContent h3,#spsFlyerContainer #spsContent h4 { color:#222; font-weight:800; text-shadow:1px 1px 1px #AAA; margin:0; padding:0;}#spsFlyerContainer #spsContent h2 { font-size:28px; line-height:32px}#spsFlyerContainer #spsContent h3 { font-size:22px; line-height:25px; min-height:25px;}#spsFlyerContainer #spsContent h4 { font-size:18px; line-height:20px;}#spsFlyerContainer #spsContent h4 { margin:0; padding:0; margin-bottom:10px;}#spsFlyerContainer #spsContent p { margin:0; padding:0; color:#404040;}#spsFlyerContainer #spsContent p.spsViewDetails a { margin:0; padding:0; font-weight:800; color:#bd0000; display:block; margin-top:15px; text-decoration:none; -webkit-transition:all .25s ease-in-out; -moz-transition:all .25s ease-in-out; -o-transition:all .25s ease-in-out; transition:all .25s ease-in-out;}#spsFlyerContainer #spsContent p.spsViewDetails:hover a { color:#7d0000;}#spsFlyerContainer #spsContent p.spsName,#spsFlyerContainer #spsContent p.spsPhone { font-weight:700; margin:0; padding:0; height:21px;}#spsFlyerContainer #spsContent p.spsAfterBold { font-size:14px;}#spsFlyerContainer #spsContent p.small { font-size:13px; min-height:17px;}#spsFlyerContainer #spsContent p.vsmall { font-size:11px; min-height:16px;}#spsFlyerContainer #spsContent img { width:100px; margin-bottom:10px; -webkit-border-radius:10px; -moz-border-radius:10px; border-radius:5px; border:1px solid #CCC; -webkit-box-shadow:0 6px 5px -5px #000; -moz-box-shadow:0 6px 5px -5px #000; box-shadow:0 6px 5px -5px #000;}#spsFlyerContainer #spsContent #spsPeople #spsAgent,#spsFlyerContainer #spsContent #spsPeople #spsSponsor { float:left; width:50%; -moz-box-sizing:border-box; -ms-box-sizing:border-box; -o-box-sizing:border-box; box-sizing:border-box;}#spsFlyerContainer #spsPeople img { width:80%; margin:5px 0;}#spsFlyerContainer #spsContent h2 a { margin:0; padding:0; color:#222; text-decoration:none; -webkit-transition:all .25s ease-in-out; -moz-transition:all .25s ease-in-out; -o-transition:all .25s ease-in-out; transition:all .25s ease-in-out;}#spsFlyerContainer #spsContent h2:hover a { color:#bd0000;}#spsFlyerContainer #spsContent #spsEqualHousing { padding-left:10px; font-size:14px;}#spsFlyerContainer #spsContent #spsEqualHousing img { -webkit-border-radius:0; -moz-border-radius:0; border-radius:0; -webkit-box-shadow:0 0 0 0 rgba(0,0,0,0.0); -moz-box-shadow:0 0 0 0 rgba(0,0,0,0.0); box-shadow:0 0 0 0 rgba(0,0,0,0.0); border:0 solid transparent; width:25px; margin-right:10px; float:left;}
Steamboat Springs , CO 80487
MLS#: 171387
Single-Family Home
4 Bedrooms
3 full baths, 1 partial baths
Condition: Excellent
3240 ft²
Lot size 35.04 acres
Built in 1991/2006
School District: Strawberry Park
Montana Log Home
Agent:
Cam Boyd
970.846.8100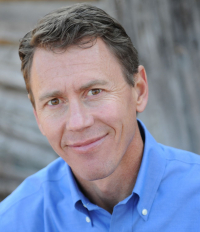 Steamboat Sotheby's International Realty
610 Marketplace Plaza #STE 100
Steamboat Springs CO 80487
Equal Housing Opportunity