STEAMBOAT TO OPEN EARLY DUE TO
NEARLY 3.5 FEET OF SNOW THIS MONTH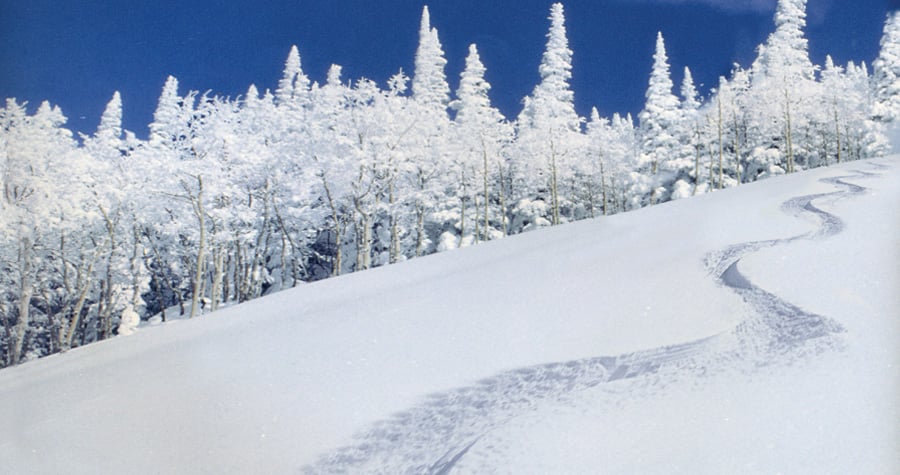 STEAMBOAT SPRINGS, CO-November 17, 2015-With 41 inches of natural snowfall at its mid-mountain location in November, sustained cold temperatures, aggressive snowmaking efforts and additional snow in the forecast, the Steamboat Ski Resort announced an early opening to the 2015/16 winter season.

"The Champagne Powder® snow has been falling in abundance this month and shows no signs of letting up," said Rob Perlman, president and chief operating officer for the Steamboat Ski & Resort Corp. "We're excited to be opening ahead of schedule and couldn't think of a better way to usher in the new season for pass holders, guests and locals while celebrating all the early season powder."

For the first time since the 2002/03 winter, Steamboat will kick off the season early with a special advance opening weekend on Saturday and Sunday, November 21 and 22, with skiing and riding on approximately 1,100 vertical feet off the Christie Peak Express chairlift from 8:30am to 4pm. The resort will reopen for daily operation on Scholarship Day, Wednesday, November 25, when it expects to provide skiing and riding from the Gondola and possibly the upper mountain.

Season passes and frequency products will be valid over the special weekend and lift tickets will run $49 on Saturday and Sunday.  The resort's annual opening day tradition, Scholarship Day, benefiting the Steamboat Springs Winter Sports Club scholarship programs, will remain on Wednesday, November 25.  Scholarship Day tickets will be priced at $30 with a $20 Christie Peak Express lower mountain option also available. As in previous years, season passes and frequency products will not be valid on Scholarship Day. With the new QuickTrax ticket technology, Scholarship Day tickets may be purchased and loaded in advance on season passes, frequency cards and daily QuickTrax cards starting as early as November 21.

As of this morning, the storm that is currently dumping snow on Steamboat has brought 10 inches of fresh Champagne Powder® snow at mid-mountain and 5 inches at the summit in the past 24-hours.  Since November 1, the resort has received 41 inches as mid-mountain (nearly 3.5 feet) and remains under a Hazardous Weather Outlook throughout the day with additional snow forecasted.  Remember, heavy machinery, snowmaking hose, guns and equipment along with snowcats including the winch cat with its long cable are out in full force, so remain out of all closed areas.

"Recently named the best ski town in North America by Powder Magazine, Steamboat is all about celebrating winter and the outdoor mountain lifestyle we cherish so much," said Katie Brown, vice president of marketing and sales for the Steamboat Ski & Resort Corporation "Get out on snow and enjoy this special weekend; then come back for Scholarship Day to ensure the kids of this community are able to participate in athletic programs while working to achieve their dreams in life and the sport."

Getting to Steamboat this winter has never been easier. Steamboat's nonstop flight program will offer convenient access via nonstop air service from 11 major airports on Alaska, American, Delta and United Airlines. The snow has been falling and a number of airfare specials are currently available until November 30. Contact Steamboat Central Reservations® for airfare details or for winter vacation packages including Spur on Winter at 800-922-2722.

The Steamboat Ticket Office is already printing up new season passes seven days a week from 9am-5pm and 8am-5pm this weekend.  Remember, it's never too early to get in, sign liability release and get your pass so you're ready for the season.  Of course, stay up to date on the season as well as all things Steamboat by visiting steamboat.com or Facebook, Twitter,Instagram, YouTube, LinkedIn and Pinterest.