Steamboat Sotheby's International Realty is a proud sponsor of Steamboat Local Love, the newest effort to support both local businesses and residents in a time of need. The program aims to support on two fronts – first by supporting our restaurants while they are closed to in-person dining, and secondly, by helping to feed Routt County residents who are struggling due to COVID-19 financial issues.
Steamboat Local Love was created due to Level Red restrictions in Routt County, limiting restaurants to take-out only operations. The organization is accepting donations from private citizens and businesses to fund their gift card program. Funds will be used to purchase gift cards from local restaurants to support those businesses, and the gift cards will, in turn, be provided to residents in need through LiftUp of Routt County by December 20th. For anyone who feels eligible, you can apply directly on LiftUp's website.
After what has been a very tough year for local businesses, Steamboat Local Love additionally aims to encourage those who are financially able to pledge to order take-out more often than usual to help ease the burden on restaurants. If 1,000 take-out meals are ordered during the month of December, that could provide more than $50,000 to our local restaurants.
You can make this pledge by emailing [email protected] to let them know how many take-out meals you pledge to order – those pledges are being tracked on the program's website, SteamboatLocalLove.com. You'll receive a Steamboat Local Love sticker as a "badge of honor" for supporting our restaurants during this very difficult time.
About the Author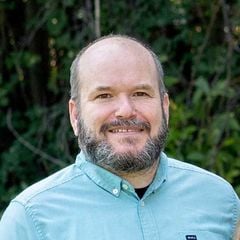 Josh Cook is The Boyd Team's Digital Marketing Specialist. In today's online world, having someone who knows the industry and trends is a must. Real Estate has become increasingly internet-centric, and having Josh on the team to meet those needs sets The Boyd & Berend Group apart. He continues to strive to make The Boyd & Berend Group's internet presence as expansive as possible enhancing each listing's presence.