The Steamboat Springs Board of Realtors (SSBR) has begun implementing the use of electronic lock boxes.  Over the next few weeks many of the old manual lock-boxes will be changed over to new larger electronic lock-boxes.  Every Realtor who is a member of the Steamboat Springs Board of Realtors will be participating with the new system.   Each member was issued a personal pass-code and each was given a lock-box key card.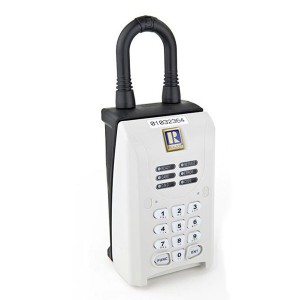 Brokers rely on lock-boxes to store keys for homes listed for sale.   The advantage of using an electronic lock-box is that the box can track who has been in the property, when and for how long.  This adds a level of security to a listing that the manual lock-boxes cannot provide.  Additionally, if there are out of town brokers who want to show the property, they can get a special code to access the property as well, but that code will be assigned specifically to them.

The process will remain the same:  each broker still needs to set up their showings with the front office at the company where the property is listed.  The front desk will confirm the showings with the Seller and then the broker will be notified that they are allowed to show the property.   They will then be able to use their pin to access the property.

Brokers will have the ability to pull up the listings and print out a report that shows who showed the property, when they were in the property and how long they were there.

We are very excited about this new technology and encourage you to call us with any questions.