Winter In Steamboat Springs is here…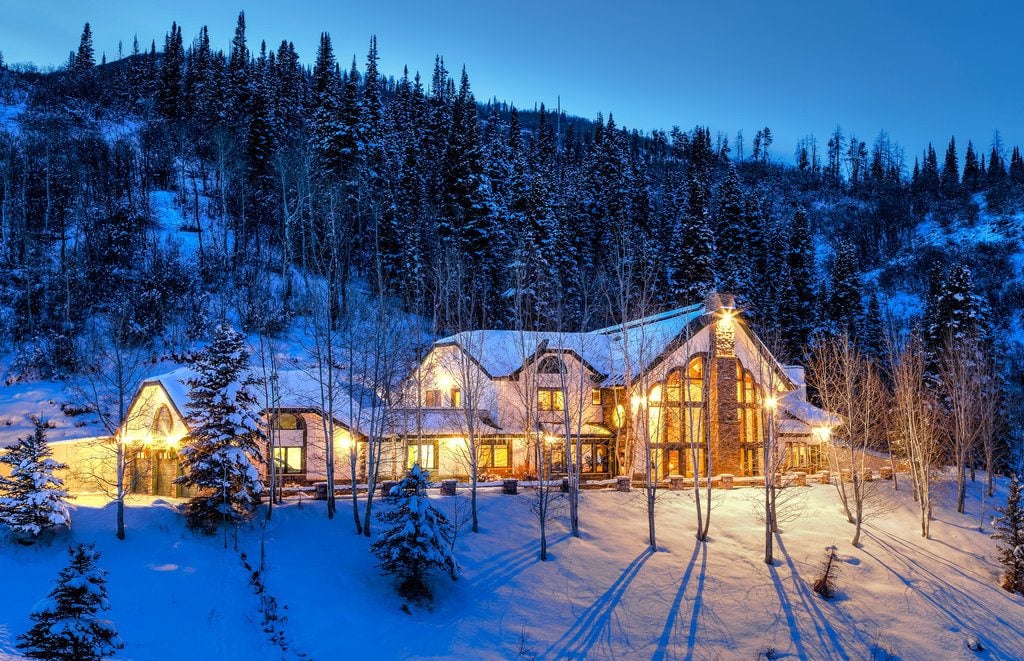 Many homeowners mistakenly think that winter is a bad time to list their home for sale. Truth is, there are many good reasons to list you home in winter in Steamboat. Here are our top ten
10. Serious buyers –
The buyers that are in Steamboat during the winter months tend to be more serious (and financially qualified) about making a purchase. Winter sports are not inexpensive, and they tend to draw a more affluent crowd. Which means a more qualified buyer that is in our area during the winter months.
Being listed for sale during the colder, winter months exposes your property to a group of high-net worth pool of buyers that may only be here during the winter months and may never see your Steamboat home during the traditional spring/summer selling season.
9. Less Competition –
Many people wait until spring to list their home, which means during the winter, there is less completion.
8. More Advertising –
With less inventory, your home will get a greater share of the marketing. The Boyd Team puts a lot of money into marketing your home. And during the winter months, those dollars go a bit further as our inventory is smaller.
7. More Time –
By starting early, you may be able to get a higher price for your home. You take advantage of the winter selling season, but will also be in a better position to make an easier seasonal transition into the spring selling season.
6. Timing –
January is the Biggest Transfer Month. Did you know that more corporate moves happen during January than at any other time of the year? Buyers at this time often have an "urgency factor" and can't wait to buy your home!
5. Homes Show Better During the Holidays –
The holidays are a great time to show homes because the home is usually dressed up for holiday celebrations! And winter is the time of year when Steamboat shines. Having photos of you house in taking with the snow on the ground can be a big asset, as they will look great in all of our marketing materials.
4. 1031 Tax Exchanges –
A good reason to have your home listed and on the market during the winter season is so your property can be considered by those buyers who have a 1031 Tax Exchange to complete.
Just because it's snowing in Steamboat Springs, does not mean that real estate in other parts of the country has slowed down, or stopped.
If a buyer has a property that is being sold, and they want to do a 1031 Tax Exchange, they only have 45 days from the closing date of the sale of their other property to find a replacement property.
That means a buyer needs to identify up to 3 properties now, not later in the spring, or summer. If your Steamboat home, or condo is not on the market, that buyer won't be considering your place. A big selling mistake and missed opportunity by sellers, who hold their property off the market during the winter months.
3. Technology –
Online searches go up a lot in the colder months. People staying in tend to search home on the internet. The Boyd Team has a full time digital marketing expert who makes sure you home is featured all over the internet. Don't miss out on all those searches!
2. Easy Transaction –
Decreased demand on lenders, appraisers, home inspectors, movers and other vendors during this time can cause your escrow processing to be smoother and easier than during busy times of the year.
1. Homes Sell Faster in the Winter –
According to research by Redfin, homes actually sell faster in the Winter. According to their study, homes listed in winter have a 9 percentage point greater likelihood of selling. Sell a week faster. And sell for 1.2 percentage points more relative to list price than homes listed in any other season. Further, the advantage of selling a home in winter holds true in temperate climates as well as those with harsh winters. In each of the 19 markets analyzed in this report, including Boston and Chicago, home sellers were better off listing their homes in the winter than during any other season.
"There are plenty of people who need to buy a home in the winter, whether it's because of a job relocation or major family change, like a new baby. These buyers want to get into a home quickly, and are sometimes willing to pay top dollar," said Paul Stone, a Redfin real estate agent in Denver.