Rare development opportunity at the Yampa Valley Regional Airport in Hayden.
 Six .6 acre lots, adding up to a total of 3.7 acres.
---
Listing ID: 5457057  | MLS Status: Active
County: Routt
List Price: $1,000,000
Property Type: Land
Property Subtype: Unimproved Land
Subdivision Name: Yampa Valley Airport
Listing Contract Date: 07/15/2022
Spec. Listing Cond: None Known
Association: N | Multiple: Cov/Rest: Y | Assoc Fee Tot Annuall: $0.00
Tax Annual Amt: $13 | Tax Year: 2021
Tax Legal Desc: LOT 2,3,4,5,6, AND 7, WILLIAMS ANNEXATION "B" AND SUBDIVISION PLAT MAP RECORDED AUGUST 31, 1999 AT FILE NO. 12782, COUNTY OF ROUTT, STATE OF COLORADO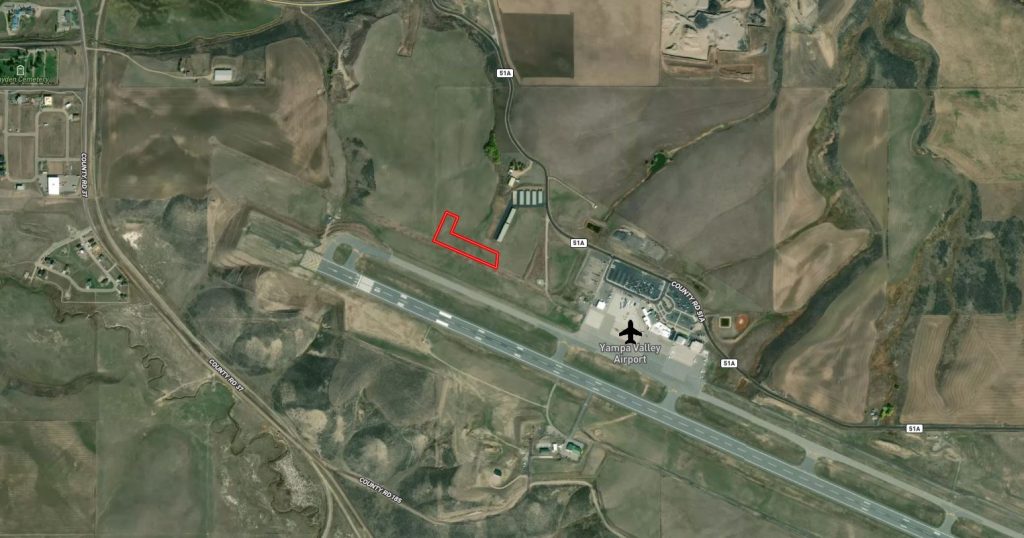 ---
The town of Hayden is booming with exponential growth and development, making this a prime time to invest in the area. Town amenities and residential neighborhoods are all within two miles of the airport lots. For updates and more information on development in Hayden, visit haydencolorado.com.
Check out the property website at  haydenairportlots.com
And the MLS info HERE