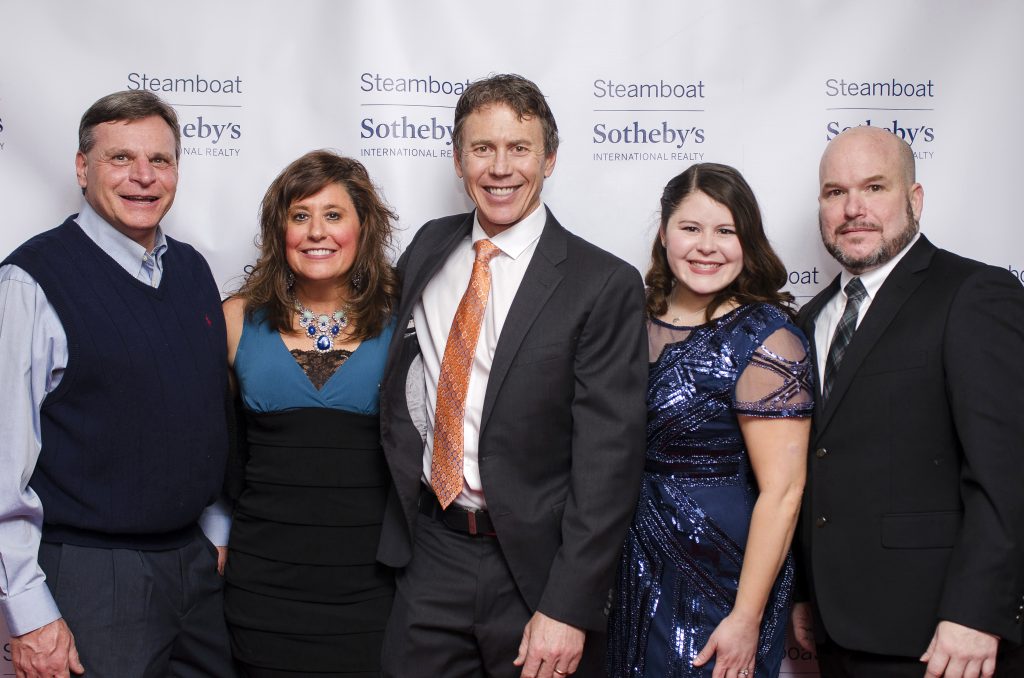 The Boyd Team
As one of the top real estate agents (and top real estate teams) in the Country, Cam Boyd and The Boyd Team were awarded Steamboat Sotheby's International Realty's highest honer, the Global Summit Award.
SSIR AGENTS RECEIVE HONORS
Many of the Steamboat Sotheby's International Realty agents were recently recognized for their achievement and outstanding performance in 2016. The Awards Gala was held at The Chief Theater and is an annual event held each year to celebrate the achievements of the best real estate company in Steamboat Springs.
44 awards were giving out in all.
CIRCLE OF EXCELLENCE AWARD – $75K – $150K GCI
Carolyn Nickum
Cindy Rogers
Ivy Baker
Jack & Diane Carter
Marc Small
Meg Firestone
Ray Wright
Scott Eggleston
Steve Downs
PINNACLE AWARD – $150K-$300K GCI
Barkley Robinson
Chris Wittemyer
David Baldinger Jr.
Kathy Steinberg
Lisa Ruffino
Michelle Diehl
Peggy Garrett
Penny Fletcher
The Prestige Team
GLOBAL SUMMIT AWARD – Over $300K GCI
Adrienne Stroock & Barb Shipley
Arlene Zopf & The Zopf Team
The Boyd Team
Charlie Dresen
Cheryl Foote
Cindy MacGray
Colleen DeJong
Darlinda Baldinger & ChLoe Lawrence
Darrin Fryer & The Fryer Team
Doug Labor
Joan Conroy
The Olson Team
Ren Martyn
The Vanatta Group
ROOKIE OF THE YEAR
Linda Cullen
Melissa Fielding
BOOKIE OF THE YEAR  😉
Scott Eggleston
OUTSTANDING SERVICE
Jack & Diane Carter
Penny Fletcher
MOST LISTINGS TAKEN
Cheryl Foote
MOST TRANSACTIONS CLOSED
Cheryl Foote
OUTSTANDING PRODUCTION – Highest increase in GCI compared to 2015
Ren Martyn
TOP RESIDENTIAL SALE – 3055 Temple Knoll ($4.9M)
Darlinda Baldinger & ChLoe Lawrence
The Olson Team
TOP RANCH SALE – Emerald Ridge Ranch ($7M)
Ren Martyn
TOP PRODUCER – TEAM
Darlinda Baldinger & ChLoe Lawrence
TOP PRODUCER – INDIVIDUAL
Cheryl Foote