Positive Momentum for 2015 Real Estate Transactions
Land Title is a local company within Colorado and has been in business since 1967. To help partner with our customers and local communities, we'd like to share some valuable information on the real estate market in seven of our Colorado mountain communities of Aspen (Pitkin County), Breckenridge (Summit County), Steamboat Springs (Routt County), Glenwood Springs (Garfield County), Winter Park (Grand County), Vail (Eagle County) and Telluride (San Miguel County).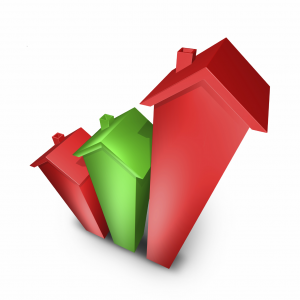 2015 Fourth Quarter Highlights from the Seven Counties:
Buyer Profile: 47.31% local, 23.89% Front Range, 28.17% Out-Of-State, .63% international.
Five counties saw an increase in the number of transactions compared to last year's Q4 numbers. Grand had the biggest increase with 38.46%.
Average residential price up slightly in Garfield, Pitkin, Routt and Summit counties. Top county was Summit with a 14.42% increase.
In gross volume sales, Pitkin county saw the biggest increase at 32.5%
All counties are seeing an increase in new construction with San Miguel having the largest percentage of their gross volume come from new construction at 14.29%.
[gview file="https://assets.thesparksite.com/uploads/sites/1542/2016/02/2015MountainResortReport_Q4-1.pdf"]
Eagle County
Median Residential Price down 5.8% from Q4 LY numbers
Gross Sales Volume up 11.79% from LY numbers
Average Residential Price down 15.31% from Q4 LY numbers
Real Estate Transactions up 2.99% from Q4 LY numbers
Buyer Profile: 54.97% Local, 17.08% Front Range, 26.69% Out-of-State, 1.26% International
[gview file="https://assets.thesparksite.com/uploads/sites/1542/2016/02/Eagle-County-Market-Analysis.pdf"]
Garfield County
Median Residential Price up 12.03% from Q4 LY numbers
Average Residential Price up 0.64% from Q4 LY numbers
Gross Sales Volume up 7.34% from LY numbers
Real Estate Transactions up 9.55% from Q4 LY numbers
Buyer Profile: 85.34% local, 4.11% Front Range, 10.48% Out-of-State, 0.07% international
[gview file="https://assets.thesparksite.com/uploads/sites/1542/2016/02/Garfield-County-Market-Analysis.pdf"]
Grand County
Median Residential Price down 2.4% from Q4 LY numbers
Average Residential Price down 11.54% from Q4 LY numbers
Gross Sales Volume up 7.78% from LY numbers
Real Estate Transactions up 38.46% from Q4 LY numbers
Buyer Profile: 26.5% local, 56.88% Front Range, 16.34% Out-of-State, 0.28% international
[gview file="https://assets.thesparksite.com/uploads/sites/1542/2016/02/Grand-County-Market-Analysis.pdf"]
Pitkin County
Median Residential Price up 3.53% from Q4 LY numbers
Average Residential Price up 0.40% from Q4 LY numbers
Gross Sales Volume up 32.5% from LY numbers
Real Estate Transactions down 14.02% from Q4 LY numbers
Buyer Profile: 54.81% local, 2.28% Front Range, 41.52% Out-of-State, 1.39% international
[gview file="https://assets.thesparksite.com/uploads/sites/1542/2016/02/Pitkin-County-Market-Analysis.pdf"]
Routt County
Median Residential Price up 7.87% from Q4 LY numbers
Average Residential Price up 11.37% from Q4 LY numbers
Gross Sales Volume up 17.00% from LY numbers
Real Estate Transactions up 13.64% Q4 LY numbers
Buyer Profile: 49.28% local, 12.29% Front Range, 38.37% Out-of-State, 0.07% International
[gview file="https://assets.thesparksite.com/uploads/sites/1542/2016/02/routt-county-market-analysis.pdf"]
San Miguel County
Median Residential Price is down 10.09% from Q4 LY numbers
Average Residential Price down 3.75% from Q4 LY numbers
Gross Sales Volume down 8.73% from LY numbers
Real Estate Transactions dowm 1.65% from Q4 LY numbers
Buyer Profile: 36.51% Local, 4.14% Front Range, 57.91% Out-of-State, 1.44% International
[gview file="https://assets.thesparksite.com/uploads/sites/1542/2016/02/San-Miguel-Market-Analysis.pdf"]
Summit County
Median Residential Price up 5.73% from LY numbers
Average Residential Price up 8.95% from LY numbers
Gross Sales Volume up 36.59% from LY numbers
Real Estate Transactions up 14.93% from Q3 LY numbers
Buyer Profile: 30.53% local, 38.49% Front Range, 30.36% Out-of-State, 0.62% International
[gview file="https://assets.thesparksite.com/uploads/sites/1542/2016/02/Summit-County-Market-Analysis.pdf"]