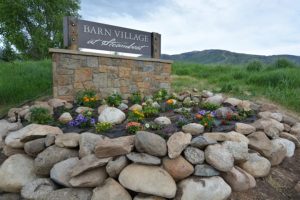 Located in the heart of Steamboat Springs, CO, just minutes from the Steamboat Ski Mountain is Steamboat Barn Village. While its location is central, its just off the main road leading up to the ski mountain and offers privacy, safety, and quietness so many of us are looking for.
Steamboat Barn Village is named after the iconic More Barn, which is featured at the entrance on 4.3 acres for everyone use and enjoyment. Amenities also include a clubhouse with rec room, an outdoor heated swimming pool, hot tub, and a fitness center. There is a bike path that runs around the subdivision to Fish Creek, or bike (or walk) to nearby dining, shopping, nightlife, or even Steamboats only Movie Theater at Wildhorse Plaza. If you can't find whhat you need in the immediate surroundsins, you can jump on the Steamboat Core Bike Path, or hop on the free bus which will take you downtown in a flash where you can explore downtown Steamboat or up to the mountain and enjoy everything Steamboat Springs, CO has to offer!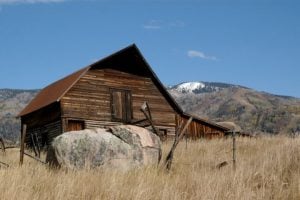 Homesites range in size from .14 to .24 acres, with single family and duplex lots. The original 62 lots sold out in the summer of 2017, and construction has been steady. More than 2/3 of the occupied properties are permanent residents including local teachers, realtors, doctors, lawyers, and retirees. Now some of those lots are being resold and building sites, or homes built and are ready for new owners.